Are All Dental Fillings the Same?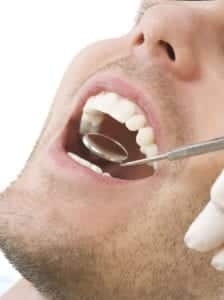 Posted on April 20, 2016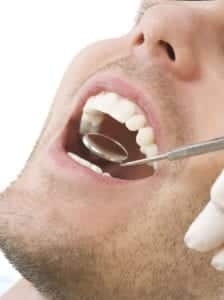 As general dentistry has evolved to consider cosmetic appearance as well as durability, the materials for fillings have expanded to include options that closely match your natural teeth. The four types of dental fillings that are typically used to fill cavities are:
Cast gold
Silver amalgam
Tooth colored
Ceramic
Each filling has advantages and disadvantages related to the final appearance, durability, strength, and cost. Dr. Skoulas will help you choose the filling that is right for you based on your preferences for cost and appearance.
Which Dental Filling Is Best?
The best dental filling for you depends on a few key factors. Here are some of the main benefits and disadvantages of the four main types of fillings.
Cast gold. Lasting 10-15 years or longer, gold dental fillings are strong and blend better with teeth than silver amalgam. On the down side, they are ten times more expensive than silver and require an additional office visit to place correctly.
Silver amalgam. Silver amalgam is a safer alternative to traditional silver fillings. Like gold these dental fillings last 10-15 years or more but are much more affordable. Unfortunately silver amalgam fillings do not blend with your teeth, destroy healthy tooth structure for placement, and may even lead to tooth discoloration.
Tooth colored composite. A composite requires no destruction of healthy tooth structure, instead chemically bonding to reinforce your tooth. Composite fits any shape and can be exactly matched to your natural tooth color. The disadvantages include a longer procedure that needs more frequent upkeep (composites last a minimum of 5 years), a cost twice that of silver amalgam, and more than one visit for complex dental fillings.
Porcelain. The most common type of ceramic filling, porcelain does not stain as easily as composite but can get chipped. While it often lasts 15 years or more, the cost of porcelain is close to or the same as gold.
San Francisco patients who want their fillings to blend with the rest of their teeth should choose composite or porcelain for beautiful results that last.
If you need dental fillings, call (415) 757-0110 to schedule your appointment at our San Francisco office.
Recent Posts
Contact Us
Skoulas DDS - The SF Cosmetic Dentist
450 Sutter Street, Suite #1616
San Francisco, CA 94108
Monday | 9am - 6pm
Tuesday | 9am - 6pm
Wednesday | 9am - 6pm
Thursday | 9am - 6pm
Friday | 9am - 6pm
Saturday | Closed
Sunday | Closed