A New Paradigm for Gentle Dental Care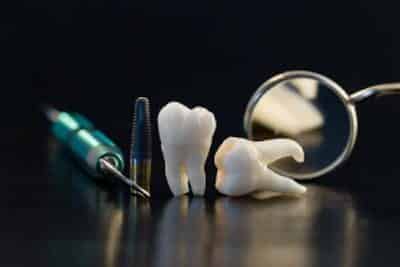 Here at Antigone Skoulas, DDS and Associates, we realize that many adults have had negative experiences at the dentist's office. You may be one of them and still have nightmares of painful flossing, your mouth stretched by cotton wads, or the loud drill hitting a nerve in your teeth. No wonder so many adults avoid the dentist!
At Antigone Skoulas, DDS and Associates, we do dental differently. Our number one concern is practicing "gentle dental," where we do everything in our power to make the experience positive and free of discomfort. This includes using nitrous oxide sedation for more invasive procedures.
We also recognize that many procedures take time. We don't want you to get bored while we work, so we offer our patients virtual reality goggles or headphones. You can catch a great movie or listen to some relaxing music while we improve your smile!
If a past trauma has made it especially difficult for you to visit the dentist, we are here for you. You are not alone! It is not uncommon for certain patients to feel very anxious at the thought of sitting in a dental chair. In these situations, we will bring in a dental anesthesiologist who will put you to sleep for your procedure in a safe and painless way.
Don't let past bad experiences hold you back from getting the beautiful smile you've always wanted! Contact the Antigone Skoulas, DDS and Associates today to learn how we do dental differently.
Recent Posts
Contact Us
Skoulas DDS - The SF Cosmetic Dentist
450 Sutter Street, Suite #1616
San Francisco, CA 94108
Monday | 9am - 6pm
Tuesday | 9am - 6pm
Wednesday | 9am - 6pm
Thursday | 9am - 6pm
Friday | 9am - 6pm
Saturday | Closed
Sunday | Closed