A More Enjoyable Dental Experience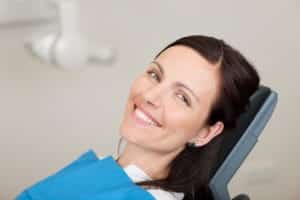 Posted on June 8, 2016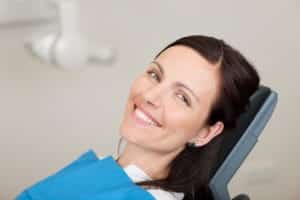 When you think about going to visit your dentist, what comes to mind? Pain? Discomfort? Are you counting the minutes until it's time for your appointment or counting the minutes until you get to leave? It's estimated as many as 75% of dental patients experience a degree of anxiety during dental appointments, and if this includes you, chances are you've found yourself putting off a trip to the dentist at least once before.
But what if going to the dentist didn't have to be such a negative experience? What if we told you there was a dentist you could go to that went beyond simply having a gentle touch and a calming bedside manner to actually make your visits enjoyable? San Francisco cosmetic dentist Dr. Antigone Skoulas is committed to providing just that.
What is Cinema ProMED and Why Should I Care?
Having achieved honors as Dental Advisor's Top Patient Product of 2014, the Cinema ProMED system is a device specifically designed to enhance patient comfort and reduce anxiety during dental procedures. Much more than just a swiveling monitor that hovers overhead while you can still see and hear everything your dentist does, the ProMED is an immersive combination of shielded glasses and earphones that allows you to watch 2D and even 3D video right from your chair.
This may sound like it's just some kind of gimmick, but consider the benefits:
The OLED glasses provide video that doesn't just keep you from seeing what your dentist is doing – it distracts your mind. When your brain is busy processing visual signals, it is less able to process other stimuli that might cause anxiety.
The earphones provide added stimuli to keep your brain busy, but they also block sounds like scraping and drilling that might normally cause fear and mental unrest to kick in.
The combination of the two provide complete immersion in whatever you're viewing. Many patients say the even forget they're at a dental visit while using the ProMED system.
Besides the ProMED devices, we provide an aesthetically pleasing and welcoming atmosphere in our office, which will help put your mind at east from the moment you walk in our door. Add in Dr. Skoulas' gentle manner and caring approach to dentistry and you've got an experience better than the rest.
Afraid of that next trip to your dentist? San Francisco patients will enjoy Dr. Antigone Skoulas' relaxed environment with 3D entertainment right in your chair to set your mind at ease. Contact us to schedule your appointment today.
Recent Posts
Contact Us
Skoulas DDS - The SF Cosmetic Dentist
450 Sutter Street, Suite #1616
San Francisco, CA 94108
Monday | 9am - 6pm
Tuesday | 9am - 6pm
Wednesday | 9am - 6pm
Thursday | 9am - 6pm
Friday | 9am - 6pm
Saturday | Closed
Sunday | Closed