8 Reasons to Seek Aesthetic Dentistry?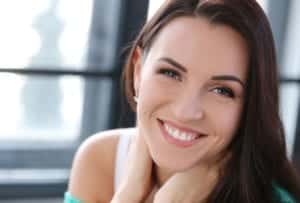 Posted on December 8, 2016
When you have a missing tooth, stained teeth, or other issues preventing you from having a pearly white smile, you can feel unhappy or dissatisfied in a lot of ways. Whether it's about your appearance, your self-esteem, or wanting to be able to laugh without feeling sheepish; we all have to admit that having a beautiful, healthy smile is important. For San Francisco residents, it's hard to deny the appeal of a shining, radiant smile. This is where aesthetic dentistry can play a huge role for many who have dental problems.
Aesthetic dentistry is frequently being chosen by San Francisco patients. The reason for this is because aesthetic dentistry focuses on making you look good along with ensuring your oral health is at its peak. Cosmetic dentist Dr. Skoulas specializes in aesthetic specialties that can help brighten your smile. Along with dental services including dental fillings, root canals and more; she helps with straightening and whitening your teeth to achieve the perfect smile. Because we realize how important it is to look good and feel good about yourself, we've come up with eight excellent reasons to seek aesthetic dentistry:
Teeth Contouring and Shaping: Aesthetic dentists like San Francisco-based professional Dr. Skoulas can change the shape of your teeth to a more appealing look. For example, if your teeth are extra pointy at the end, to avoid vamp-looking teeth, we can help smooth those edges out.
Bonding: When you are missing a part of your tooth, it can be pretty unappealing. However, with bonding through aesthetic dentistry, your teeth can look as good as new without anyone knowing the difference.
Dental Implants: Implants are an effective solution for anyone missing a tooth or multiple teeth. These implants will act as replacement teeth for you. Getting your implants from an aesthetic dentist will ensure that the color matches perfectly with the rest of your teeth, giving the illusion of real teeth.
Porcelain Veneers: These are tooth-colored, custom-made shells that cover your teeth to improve the appearance of your teeth. These can be bonded to your teeth to change the shape, appearance or color of your teeth to your desired look.
Teeth Whitening (both at home options and at the office): Over time, our teeth become discolored through our diets, poor dental hygiene, and other issues.
Overall Smile Improvement: The end result of aesthetic dentistry over time will help to drastically enhance your smile. Because of the materials used, your fillings and other treatments will always be spot on to improve your smile and make your teeth extra white.
Color-matched Dental Fillings: Having aesthetic dentistry will ensure that your fillings match your teeth down to the exact shade. San Francisco dentist Dr. Skoulas specializes in color matching and making sure that your teeth look as beautiful and natural as possible.
If you are considering dental treatments for crooked, discolored, or missing teeth, we highly recommend seeking out an aesthetic dentist. At our San Francisco office, Dr. Skoulas can help enhance that smile of yours. Call us today at (415) 757-0110 to schedule a consultation with Dr. Skoulas.
Recent Posts
Contact Us
Skoulas DDS - The SF Cosmetic Dentist
450 Sutter Street, Suite #1616
San Francisco, CA 94108
Monday | 9am - 6pm
Tuesday | 9am - 6pm
Wednesday | 9am - 6pm
Thursday | 9am - 6pm
Friday | 9am - 6pm
Saturday | Closed
Sunday | Closed