7 Tips To Prevent Enamel Wear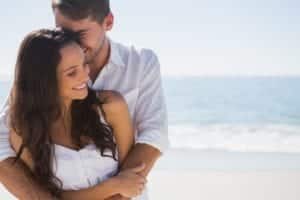 Posted on January 19, 2017
Enamel is what helps make your teeth strong. As the outer layer of your tooth, enamel acts a shell that is tough and durable. This translucent layer is also partly responsible for the coloration of your tooth. This is what can make your teeth appear white or yellowish in color. The strength and durability of your teeth depend on lifestyle factors, your environment, how often you see your dentist and what you eat and consume on a regular basis. Foods and beverages that are stain-inducing usually break down the enamel part of your tooth, causing your stains to become more visible in color. Ultimately, preserving your tooth enamel is one of the key ways to maintain an amazing, dazzling smile.
Why Tooth Enamel Is Important
The function of tooth enamel is to protect your teeth like a shell. While we use our teeth in everyday life for eating and chewing our food, enamel acts as a protective cover to help prevent our teeth from chipping and cracking. However, even though it is a tough and resilient substance, it can still suffer from breakage. Over time, when your enamel erodes with food consumption, beverages, and other factors; your teeth are more susceptible to cracking and chipping. For San Francisco patients, expert dentist Dr. Skoulas knows how frustrating it can be to have a chipped or cracked tooth. This is why we always stress how important it is to prevent enamel erosion as much as possible. To keep your teeth strong and healthy, these are some tips on how to avoid enamel erosion:
Get a Night Guard for Teeth Grinding
Bruxism, or teeth grinding, is a common way that you can be causing tooth enamel loss. Dentist Dr. Skoulas can help San Francisco patients who suffer from bruxism by recommending a night guard to wear, especially if that patient grinds their teeth mostly at night.
Remove High Sugar Products from Your Diet
If you consume a lot of sugary foods, it will slowly cause your enamel to decay. Choosing healthier food options is a good way to prevent tooth erosion.
Limit Your Aspirin (And Other Medications) Intake
Most San Francisco patients don't know that aspirin actually contains a lot of acid. This can cause your teeth to slowly decay. Keep your aspirin intake to a minimum to help prevent this.
Keep Your Mouth from Getting Too Dry
When you have dry mouth, your teeth are not as protected as they normally are. Because you're not producing the right amount of saliva, your teeth are actually more exposed and more likely to start decaying as a result.
Don't Drink Too Much Soda
Sodas that you drink at restaurants, fast food spots, and even at home are also very high in acids. Because of this, they will slowly start to affect your teeth's outer shell. Avoid these drinks as much as possible to help protect your teeth. The sugar in soda will cause enamel to decay and wear.
Stay Away from Fruity Drinks
Similar to soda, these drinks are also high in acids. In some ways, fruity drinks can even be worse than soft drinks in causing enamel decay and wear. Dentists usually suggest avoiding these drinks as much as possible.
Brush Your Teeth Every Day
Although this may seem like a given, sometimes this step is often ignored or forgotten. Keeping up with good dental hygiene is one of the best ways you can prevent enamel erosion.
If you'd like to learn more about ways to prevent enamel erosion, or what to do if you notice this occurring, we'd love to hear from you. Call us today at our San Francisco office (415) 757-0110 to schedule a consultation with Dr. Skoulas as soon as possible.
Recent Posts
Contact Us
Skoulas DDS - The SF Cosmetic Dentist
450 Sutter Street, Suite #1616
San Francisco, CA 94108
Monday | 9am - 6pm
Tuesday | 9am - 6pm
Wednesday | 9am - 6pm
Thursday | 9am - 6pm
Friday | 9am - 6pm
Saturday | Closed
Sunday | Closed