5 Tips for Getting Rid of Tooth Sensitivity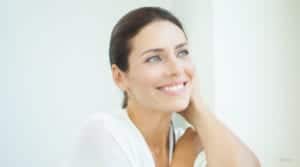 Posted on October 26, 2017
When you have tooth sensitivity, biting into your favorite hot or cold foods can cause incredible shock and pain. Ice cream may not be as fun to eat. Drinking your morning coffee could become a thing you dread instead of looking forward to it. But the good news is that there are some tips and strategies that you can use to reduce or even get rid of tooth sensitivity entirely. In this blog post, we'll look at 5 of them.
If you're suffering from any kind of tooth pain, make sure you call Dr. Skoulas today at (415) 757-0110. As a female dentist, San Francisco patients will benefit from Dr. Skoulas' passion for recommending preventative treatments.
5 Ways to End Tooth Sensitivity
If your favorite foods and drinks now give you pause because of tooth sensitivity, here are some strategies to help reduce sensitivity.
Toothpaste – San Francisco patients have more choices than ever before when it comes to toothpaste. In fact, there is toothpaste that is specifically formulated for sensitive teeth. Some of the biggest toothpaste brands now offer this sort of toothpaste that can help reduce sensitivity. Make sure you check the ingredients list and look for potassium nitrate, the ingredient that could help stop sensitivity.
Careful how you brush – The next time you brush your teeth, think about how you brush. Make sure you are gentle on your teeth and gums. Rough brushing can cause your gums to recede and expose the more sensitive base of your teeth.
Harsh foods – Acidic foods can wear down the enamel on your teeth. This will expose the softer part of your tooth which could also cause sensitivity.
Grinding – When you grind your teeth, it's more than just your tooth that can be damaged. Grinding your teeth, also called bruxism, can also lead to receding gums and tooth sensitivity. If you grind your teeth at night, a mouthguard can help soften the pressure your jaw puts on your teeth and gums.
See Dr. Skoulas – If you suffer from tooth sensitivity, there are a variety of causes. Make sure you see Dr. Skoulas soon so that she can determine what the cause is and develop a treatment plan for you. With a female dentist, San Francisco patients get terrific care for their sensitive teeth.
Why Work with a Female Dentist
San Francisco is one of the most exciting places to live. Our patients are often very busy with exciting careers and non-stop social lives. The last thing they need is more trips to the dentists–which is exactly what recent academic studies have shown won't happen as frequently when you work with a female dentist. San Francisco patients that use a female dentist will often get more recommendations for home-treatments and preventative care than they would from a male doctor. Using more conservative treatments, preventative strategies, and at-home care has been shown to reduce the amount of time (and money) that patients need to spend on dental care.
Dr. Skoulas is dedicated to delivering the most gentle, kind, and compassionate dental care possible. Our patients love all of the anesthetic options that we offer and that they can watch their favorite Netflix shows and Spotify playlists while they get treated. Make sure you take a look at our Reviews Page to see what some of our patients have to say about their experience with Dr. Skoulas.
If you're suffering from sensitive teeth, make sure that you give us a call today at (415) 757-0110.
Recent Posts
Contact Us
Skoulas DDS - The SF Cosmetic Dentist
450 Sutter Street, Suite #1616
San Francisco, CA 94108
Monday | 9am - 6pm
Tuesday | 9am - 6pm
Wednesday | 9am - 6pm
Thursday | 9am - 6pm
Friday | 9am - 6pm
Saturday | Closed
Sunday | Closed