5 Flossing Tips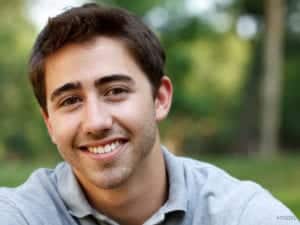 Posted on September 25, 2017
There's just no way around it: flossing is absolutely critical for the health of your teeth and gums. It only takes a few minutes each day, but it can cause dramatic improvements to your entire oral health. Not only that, by improving the health of your mouth with flossing, you could be able to save yourself time and money in the future on costly dental care.
But even though flossing is quick, painless, and easy, it can be very difficult for many patients to get in the habit. We want to highlight 5 different flossing tips to help you stay motivated to care for your mouth with flossing.
If you're suffering from red, swollen, or painful gums, make sure that you call Dr. Skoulas today at (415) 757-0110. Our patients love how attentive, gentle, and compassionate she is, not to mention the fact that she has made a name for herself as an experienced female dentist. San Francisco patients can get fast, transparent, and premium dental care at our convenient location in the heart of the financial district.
5 Easy Flossing Tips
Recent studies have shown that patients get several amazing benefits when working with a female dentist. San Francisco patients will benefit by getting more recommendations for at-home treatments like fluoride and flossing. When our patients start flossing, they are often amazed by how quickly the health of their teeth and gums improve. Here are 5 flossing tips that anyone can start using right now.
Use plenty of floss – One of the issues that patients complain about is how hard it is to floss with short pieces. You should use about 18 inches of floss every time. This gives you plenty of floss to work with and makes it easier to get the job done.
Be gentle – The enamel on your teeth is the strongest substance your body can form. Your gums, on the other hand, are very delicate and sensitive. Make sure you treat them gently.
Follow your teeth – The whole point of flossing is to clear out bacteria buildup on your teeth under the gum line. Keep the floss in contact with your teeth as you gently slide the floss up under the gums.
Floss before bed – During the night, your mouth dries out. Flossing your teeth before bed means that your teeth stay clean for much longer.
More floss options – Patients have more types of floss available to them than ever before. Finding the perfect floss for your mouth makes it even easier to avoid gum disease and cavities.
Why Work with a Female Dentist
San Francisco is a fast-paced and beautiful place to live. Our patients are often busy professionals who need access to quick and premium dental care. They appreciate that our offices are located in the financial district and how Dr. Skoulas is willing to stay late or come in early (even on the weekends) to make sure they get the treatment they need.
On top of that, Dr. Skoulas is quickly becoming popular as a female dentist. San Francisco patients can receive several unique benefits by getting treatment from a woman. Not only are their hands smaller, but academic research has shown that female dentists are more likely to recommend conservative treatment options and also at-home options that can save both time and money for patients.
Call our San Francisco office today at (415) 757-0110 to learn more and get started with Dr. Skoulas.
Recent Posts
Contact Us
Skoulas DDS - The SF Cosmetic Dentist
450 Sutter Street, Suite #1616
San Francisco, CA 94108
Monday | 7:30am - 5pm
Tuesday | 7:30am - 5pm
Wednesday | 7:30am - 5pm
Thursday | 7:30am - 5pm
Friday | 7:30am - 2pm
Saturday | Closed
Sunday | Closed