4 Reasons Why You Should Choose A Female Dentist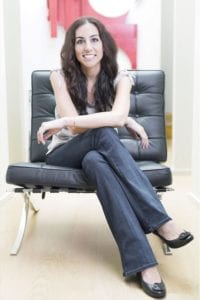 Posted on October 5, 2017
San Francisco patients that live or work in the financial district are often incredibly busy with career, hobbies, friends, and family. But having sweet-smelling breath and a brilliant, straight, white smile is crucial to many of our patients' career and social goals. Our patients love how compassionate and gentle Dr. Skoulas is during their treatment. They also enjoy her office's convenient location in the heart of the financial district.
But on top all of that, there are some additional benefits to choosing a female dentist. Several academic studies have explored the differences between male and female dentists. The results are fascinating and show that having a female dentist holds several key benefits for patients.
Why Work with a Female Dentist
San Francisco patients that visit a female dentist receive some fascinating benefits. Here are a few of them.
Prevention – A recent study found that female dentists were more likely to recommend prevention strategies earlier in the treatment process. These recommendations include fluoride treatments at home. These treatments, the study found, saved patients money in the long run.
A conservative approach – Female dentists tend to prefer a more conservative approach to their dentistry which leads to less cost for patients. Female dentists also have smaller hands that allow them to have better access to all areas of the mouth.
Anxious patients – Many patients experience a great deal of anxiety about going to the dentist. Research has shown that female dentists may be better at listening to their patients. This could help patients feel more secure and comfortable during their treatment.
Pediatric dentistry – There is one final difference between a male and female dentist. San Francisco parents should know that female dentist are more likely to recommend that young patients use fluoride treatments at home. This sort of preventative treatment in the comfort of the home can also have huge benefits for parents and patients.
Why Work with Dr. Skoulas
Dr. Skoulas knows the area and is familiar with the fast- paced life in the Bay Area. She finished her dental training at the Arthur A. Dugoni School of Dentistry in San Francisco and is a lecturer at the UCLA school of dentistry. She is also a member of the American Dental Association, Academy of Operative Dentistry, and American Academy of Cosmetic Dentistry.
But on top of her incredible academic achievements, our patients love how kind, transparent, and skilled Dr. Skoulas is. She makes sure that each patient is informed about all of the details of the treatment and are comfortable throughout the process.
Dr. Skoulas also works around her patients' busy schedules. She stays late for evening appointments and comes in early on the weekends to make sure patients get the care they need.
Call our offices today at (415) 757-0110, to talk more about any concerns and questions that you might have.
Recent Posts
Contact Us
Skoulas DDS - The SF Cosmetic Dentist
450 Sutter Street, Suite #1616
San Francisco, CA 94108
Monday | 9am - 6pm
Tuesday | 9am - 6pm
Wednesday | 9am - 6pm
Thursday | 9am - 6pm
Friday | 9am - 6pm
Saturday | Closed
Sunday | Closed