3 Options for Whitening Your Teeth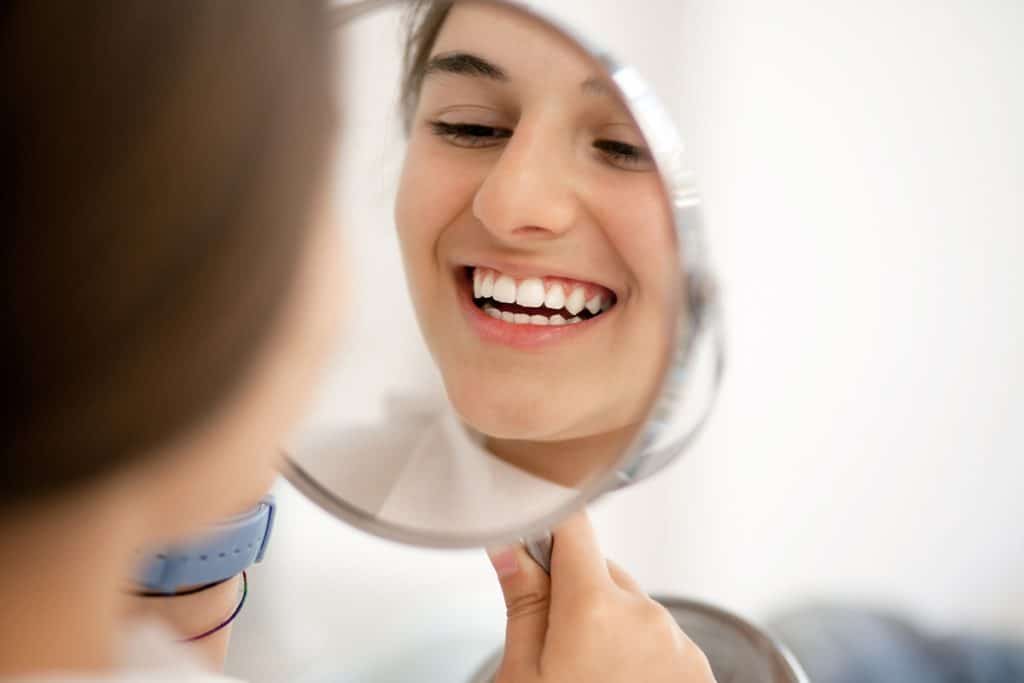 White teeth can be confidence boosting and attractive in conversation with others. For individuals who want whiter, brighter teeth, there are several effective whitening options available. In making a decision on which whitening option is the best for you, it is crucial to learn about their pros and cons.
In-Office Professional Teeth Whitening
In-office professional treatment is one of the most popular and effective treatment options for teeth whitening. Perhaps this is because it can provide immediate and noticeable results.
For this procedure, the dentist begins by applying a high-concentration bleaching agent to your teeth. The percent concentration of bleach is 4-5x over the counter products making it more effective. In-office teeth whitening ensures optimal results with minimal risks and sensitivity in a safe and controlled environment.
Your dentist will customize your teeth whitening treatment based on your needs and desired whiteness. Keep in mind that in-office whitening may be more expensive compared to other methods, and achieving substantial color improvement often requires several sessions.
In-office teeth whitening isn't a quick solution, but it is an effective and reliable one.
Take-Home Whitening Kits
Take-home whitening kits are a convenient and cost-effective alternative for teeth whitening. With this option, your dentist creates custom-made trays that perfectly fit your teeth. You also receive a whitening gel with a high-concentration bleaching agent.
At home, you apply the gel to the trays according to your dentist's instructions and wear them for a prescribed amount of time each day. Take-home kits provide flexibility, allowing you to whiten your teeth at your convenience.
However, it's still essential to follow your dentist's directions precisely and be patient, as noticeable results could take several weeks.
Over-the-Counter Whitening Products
You can find over-the-counter (OTC) whitening products, such as whitening toothpaste, strips, and gels, at nearly all pharmacies and grocery stores and even online. These products contain extremely low concentrations of bleaching agents compared to professional treatments.
OTC options are generally more affordable, making them more accessible. However, when using this option, you should expect the results to be much less dramatic and to take longer than professional whitening methods.
Additionally, some OTC products may not meet everyone's unique needs and may not address certain types of discoloration or stains. When selecting OTC whitening products, look for those approved by dental associations and carefully follow the instructions to ensure safety and effectiveness.
Teeth Whitening Expert: Skoulas DDS
Achieving a brighter smile is highly possible with the various teeth whitening options Skoulas DDS has available. In-office professional teeth whitening provides immediate results, while take-home whitening kits offer convenience and flexibility. Over-the-counter whitening products offer a more affordable option, although the results may be less dramatic and often take much longer.It's best to consult your dentist to determine the most timely, effective teeth whitening method for your specific needs. Contact Skoulas DDS online or by phone at 415-757-0110 today to learn more about our teeth whitening options.
Recent Posts
Contact Us
Skoulas DDS - The SF Cosmetic Dentist
450 Sutter Street, Suite #1616
San Francisco, CA 94108
Monday | 9am - 6pm
Tuesday | 9am - 6pm
Wednesday | 9am - 6pm
Thursday | 9am - 6pm
Friday | 9am - 6pm
Saturday | Closed
Sunday | Closed